#ONCLOUDNYMA
Nyma Hotel
nyma is one of New York City's newest boutique hotels. Located in the vibrant Koreatown neighborhood on 32nd Street between Fifth Avenue and Broadway, nyma is just steps away from the Empire State Building, Macy's, the Fashion District, Penn Station and Madison Square Garden. The Jacob K. Javits Convention Center is also close by. Our large, brightly-lit lobby offers Wifi, a 24-hour business center with two iMacs, and full concierge services to help guests arrange for all types of sightseeing and leisure activities, and car services. Nyma is now a 100% Pet-Friendly Hotel! We welcome you to bring all of your family members!

The NYMA Hotel welcomes guests of all abilities. Our property descriptions aim to allow any visitor to make an informed decision on whether the hotel is an appropriate choice for their needs. For more information, please see our Accessibility Statement.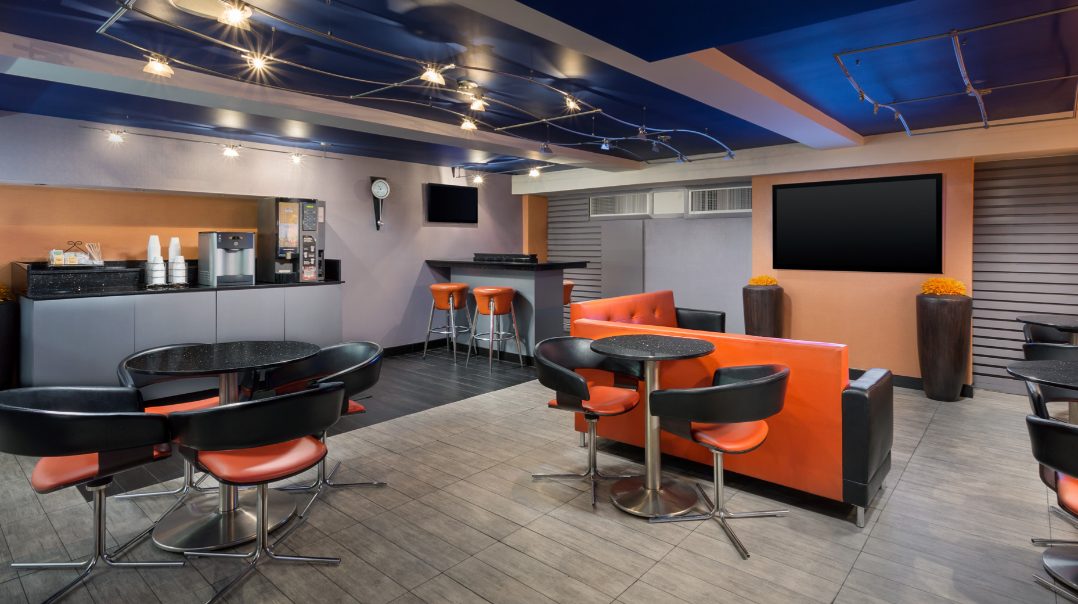 NYC Guest Rooms
New York Rooftop Bar
Cloud Social
After a day of sightseeing, cruise up to Cloud Social for creative cocktails and impressive views of the Empire State Building and the Midtown Manhattan skyline. This rooftop bar is a hidden getaway in the heart of the city with daily happy hours, drink specials and tasty appetizers. Choose an indoor or outdoor seat, settle in and order anything from an artisanal beer to a passionfruit cosmo or fresh pitcher of margaritas. You'll enjoy the Korea Town ambience and beautiful sunsets at this local favorite - right upstairs from your home base in NYC!