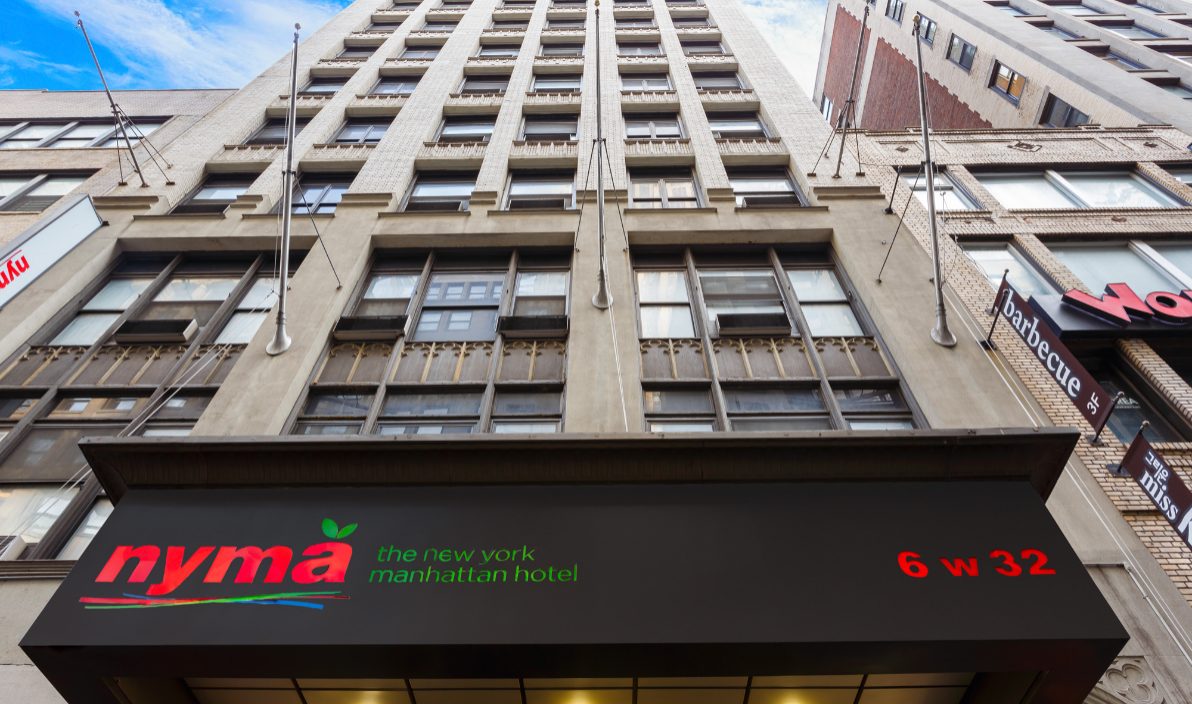 All that NYC has to offer without breaking the bank.
The New York Manhattan Hotel
In this city where time and money fly faster than a New York minute, it's especially important to get the most out of your vacation. At nyma not only will you save money, but you'll also save time thanks to our prime spot in Koreatown, in the heart of Manhattan and just steps away from the district's famous Korean barbecue and spas as well as must-see attractions like the Empire State Building and Madison Square Garden. Come join us in New York City's most interesting location, only a short walk from Penn Station and numerous subway lines.
Address
6 West 32nd Street
New York, NY 10001
Phone:
1-212.643.7100 (front desk)
nyma
Koreatown
Although it only spans a few city blocks in Manhattan, New York's Koreatown is overflowing with culture. Part karaoke hotspot and Korean spa mecca, an even bigger draw to K-town is its food. Koreatown is a foodie paradise. Treat yourself to some of the best Korean BBQ in the city or break the diet with some spicy, fried chicken wings. For something a little different, try kimbap, a Korean version of sushi or have a pastry at one of the Korean bakeries on K-town's main drag. nyma is located in the heart of Koreatown, on West 32nd Street, aka "Korea Way."

For a great view of all the Koreatown action, stop by our Cloud Social rooftop bar and enjoy daily food and drink specials!